Main Page
Police Headlines
Featured Department
Submit an Article
Contact Us
The 911 Bookstore

Respond to this article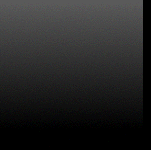 Getting Your Department Online - How Can The Boss Refuse?



No longer do you have to plunk over thousands of dollars to "get your business online". These days all you need is a PC, Internet connection and some free time.

You can put up a web site for absolutely no money at all. As a matter of fact.... you are looking at one right now. The major concern your department's management has in regards to online presence is the cost. Every chief will be proud to display his/her organization to the entire world - and here is your chance to make the boss happy.

Go to http://www.officer.com and print out a long list of police departments online.

Make a list of pages you would like to be displayed in your department web site

Copy the following letter, revise it and turn it into your chief's office:

Attached to this memo you will find a partial list of law enforcement agencies currently maintaining presence on the Internet. I can not begin to describe the public relations benefits a web site can provide for our department. A web site is a valuable tool for officers as well. I have been maintaining contact with officers from police departments nation and world wide through their web sites. It is an "eye-opener" to read about how laws are enforced by departments around the world, view photos of people, police units and stations, and even listen to live broadcast of radio transmission (LAPD, Houston PD, NYPD).

I have the the necessary resources and am willing to put the time and effort into designing, implementing and maintaining a professional looking ___________ Police Department web site that can be seen by any Internet user around the world. I have the tools to design a unique home page as well as the server space to host the site at no charge to the department.

The only thing I will need is the cooperation from the department in taking some new photos and the gathering the necessary information. The entire content of the site will be submitted to _____________ for approval.

I am also attaching a short outline of the proposed web site. It includes the different pages to be presented in order to better educate the public and other departments about our organization. It follows the same format most Police Departments on the Internet use. Each page will include a graphic header, text and 2 photos.

With more than 5000 law enforcement agencies on the Internet, I can not see why such a project can not go forward in our department.

I welcome any of your questions in the matter and look forward to getting the "go-ahead" for this project. If you have Internet access, visit http://www.officer.com for a complete listing of departments web sites from the U.S and the World.

Reserve free hosting space for your site by signing up with a service such as http://www.xoom.com, or http://www.tripod.com.

Set up a free Email account for your department by signing up with a service such as http://www.hotmail.com, http://mail.excite.com/ and http://mail.yahoo.com.

Download Netscape Communicator for Free and use the Composer program to construct your a web page.

To edit photos, create headers and graphics, download Paint Shopt Pro for free

Start out with a basic page design and then work your way up.
We followed this exact pattern and the results were great. The chief got his site, we got the recognition and the department got publicity.

If you need help putting a project like this together, drop us a line and we'll be happy to assist.

The WebMaster.