Main Page
Police Headlines
Featured Department
Submit an Article
Contact Us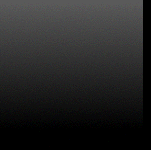 LINKS, LINKS, LINKS

The pages featured below have exchanged links with On Duty Magazine. To add your site to this growing list, place our link in your page and let us know you did so. We will be glad to add you to our page in return.


Departments

New York State Police

Philadelphia Police - 7th District

Greer PD South Carolina

Memphis Police Department

McMinn County Sheriff Department, TN

The Tustin Police Dept., CA

Balch Springs PD, TX

Ithaca Police Department, NY

The Mount Pleasant PD, SC

Van Buren Police Department

Battle Ground PD, Indiana

Placer County Sheriff's Department, CA

Gandsden Police Department, Alabama

Fort Lauderdale Police Department, FL

Tampa Police Department (unoff), FL

Deerfield Police Department, IL

The Fountain County Sheriff's Department



Organizations

COPNET

The Chicago Police Officers Network

The Whittier Police Officers Association

The Missouri State Troopers Association

10-13 Club of America

Crete Police Department Association, Illinois

San Francisco Deputy Sheriffs' Association

The Nassau Police Conference

Lynbrook Police Benevolent Assoc.

LOCAL1917.COM, New York, New York

A.L.E.R.T International

The Long Beach Police Officers Association, CA

American Deputy Sheriff's Association

The International Union of Police Associations

The Tucson Police Officers Association



Personal Sites

Chad Buskirk's Home Page

Rick's Cop Spot

OneTime's Dark Side

Carlos Solorza's Cop Page

Bill's Law Enforcement Sites



Interesting Sites

The Crime Information Network

The Code 7 Cafe

Spouces of Police Officers

Policewives

The DataRat's Guide to Alt.LAW-ENFORCEMENT

Bill's Law Enforcement Sites

Police Headquarters

EnviroCop1

STRESSLINE

"Beside the Badge"

More 2 come!