Main Page
Police Headlines
Featured Department
Submit an Article
Contact Us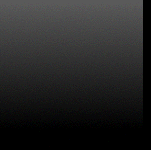 OUT'A BEAT

Out'a Beat is the official band of the Whittier Police Department. Created in 1994 by four Police Officers from the department, the band plays a vast array of swing dance tunes from the early years of the rockabilly style. The group's influences include artists such as Gene Vincent, Eddie Cochran and the Stray Cats. Out'a Beat has also rejuvenated songs from the 50's and 60's that include hits from Buddy Holly, Carl Perkins and Elvis.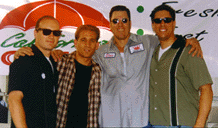 Pictured to the right are the band members (left to right): Jeff Piper (guitar), Jeff Piazza (bass), Mike Karson (vocals and guitar) and Jim Demasi (drums).

The band has provided entertainment for numerous festivals, charity events, weddings, private engagements and clubs. Some of the venues that have requested the band's appearance include: Planet Hollywood, The Arrowhead Pond, Whittier Uptown Festival, Q's Sports Bar, Hudson's Grill, St. Bruno's Carnival and the Whittier Concert in the Park where over 3000 attendees voted Out'a Beat "BEST BAND 1996".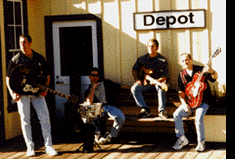 The band is now busy producing their first CD which will be available in the near future. For event booking and all other information, contact Officer Mike Karson at (562)945-8289 or (562)408-7224. Demo tape and references are available and Out'a Beat supplies all the necessary equipment.

Listen to "Love Sick" performed by Out'a Beat using RealAudio.



Place an Out'a Beat icon and link on your web page. Right click on our icon and select "save image as".