Main Page
Police Headlines
Featured Department
Submit an Article
Contact Us
Respond to this article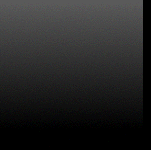 Dispatch - My Story of Mr. Sebastian

As a 9-1-1 Telecommunications Operator (commonly known as just a dispatcher), with around six years of service in a pretty large city and now currently work in my home town there have been situations that I've been in that are really heart breaking. I would like to share one of those calls that I received that has really affected my life, because I'm constantly reminded of that one call in my mind.

I was working at the Fort Smith Police Dispatch Center in Fort Smith, Arkansas and everything was going as normal, (normal: every police officer on duty in the city wanting some type of information all at once). Then the 9-1-1 telephone rang and I answered (9-1-1 What is your emergency?)

At once I noted that the older male voice was having difficulty in his breathing. He had so much difficulty that he could barely pronounce his name. I was thankful that his name showed up on the Enhanced 9-1-1 Screen, Sebastian. He kept saying to me "Help me, I cannot breath. Help me, oh God."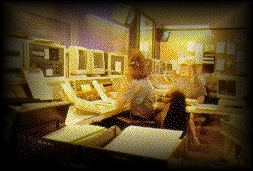 I told Mr. Sebastian to just stay on the telephone line while I transferred the call over to the Emergency Medical Service Dispatch. Once connected to EMS I noted to them of Mr. Sebastian's address location and help was on the way with police and medical responding.

I kept telling Mr. Sebastian, "Do not hang up the telephone Mr. Sebastian, help is on the way." I kept asking "Mr. Sebastian, are you still there?" and all that I could hear was his difficulty in breathing.

As the instructor for the 9-1-1 class noted in the class that minutes seem like hours during an immediate emergency. I was personally feeling it at this time. I kept telling Mr. Sebastian "Hang on Mr. Sebastian, Help is on the way!" and every so often I could hear two taps of the telephone receiver.

There before long the taping of the telephone receiver stopped. This was at the same time the law enforcement officer arrived on the scene. I kept listening on the phone, waiting to hear the sound of the officer coming into the room of the house, coming to the rescue of Mr. Sebastian. I'm sorry to say, I never heard it. There was no sound on the telephone at all. Dead silence!... The Emergency Medical Service Personnel finally arrived at the scene and it was then that I heard movement's on the telephone line in the room from where Mr. Sebastian had called me from. Then the telephone was hung up by someone in the room.

I try to not make it a habit to call the EMS Dispatch Center to check on a Patient's condition following an emergency call. I try not to get personally involved. But I just had to check this one time, on Mr. Sebastian's condition.

The EMS dispatcher, whom I speak with on a daily basis in the transfer of emergency medical calls answered the telephone and I ask "Betty, how is Mr. Sebastian?" Betty told me that Mr. Sebastian did not make it. He was pronounced dead at the hospital. I could not believe it. I was just talking with him on the telephone line.

Where was the officer at when he arrived on the scene? Why didn't the officer go into the house to help Mr. Sebastian instead of waiting outside in the front of the house to direct the EMS Unit to the scene? This guy needed emergency help, where and when was he going to get it?

I have to tell you that I was very upset in the actions that the officer took on this call. But I later found that the officer could not handle a situation of conducting CPR and I have to live with the outcome now.

I remember often of the call that I received from Mr. Sebastian and without even knowing him my heart had went out for him and his family.

I don't think that the citizens of the community understands that no matter how professional you try to be in your duties as a dispatcher, there are always emergency calls that personally affect your individual lives, no matter what.

At times it is a very difficult job to deal with, but you also have to remind yourself day in and day out. That there will be another Mr. Sebastian calling 9-1-1 in the future that will need emergency help and you may be the difference between life and death and the immediate response of emergency medical and police personnel.

-- Steven Gann
Communications Officer
Van Buren Police Department
Van Buren, Arkansas

E-Mail: sgann@ipa.net
E-Mail VBPD: vanburenpd@cji.net

Visit 911Dispatch Magazine online at: http://www.911dispatch.com/